Denver's Plasma Skin Tightening, Microchanneling & Microblading Specialist
We are excited to announce that we've moved and opened a second location to help provide more convenience to our customers!  
11887 Osceola Street
Westminster, CO 80031
PRIMARY LOCATION
550 Zang Street Suite 101
Broomfield, CO 80021
FLEXIBLE AVAILABILITY
Plasma Skin Tightening or also known as Fibroblast is the only cosmetic treatment to use plasma to reduce the volume of excess skin.  It's low risk with minimal downtime and much more affordable than surgery.  Fibroblast treatment is known for it's success with Non Surgical Eye Lifts, Tummy Tightening, Neck Tightening, Crows feet and so much more.
How does plasma skin tightening or fibroblast treatment work?
Plasma skin tightening/ Fibroblast is a relatively new innovation in the beauty industry in North America but has been used for a number of years in Europe. The extremely accurate hand held device works by utilizing the voltage in the air between its tip and the natural gasses emitted from our skin, to form a plasma charge. A small plasma arc is created and instantly shrinks the targeted skin while also stimulating the fibroblast in the skin to produce more of your own collagen. The tissues retract and tighten giving you more youthful looking skin. This treatment is a surgical alternative and not suitable for all skin types. Please contact for more information or a consultation.
Microchanneling/Microneedling
Microchanneling is collagen stimulation by microchannel delivery of peptides, growth factors & cytokines. A tiny array of micro-filaments is gently applied to create thousands of stimulating microchannels in your skin. medical grade STEM-CELL Serums are used with Hyaluronic acid leaving your skin rejuvenated with little to no recovery time and produces both corrective and anti-aging results!
Microchanneling is used as preventative and corrective. It improves the appearance of aging skin, increases the vitality of your skin, and reduces the appearance of fine lines, wrinkles, uneven skin tone, acne & acne scarring.

Microchanneling is good for MOST skin types!! With little to no downtime, Microchanneling with ProCell Therapies can achieve long-lasting improvements for a number of issues, including:
Fine lines & wrinkles

Acne scars

Stretch marks

Hyper-pigmentation

Skin tone & tightening

Plumping and hydration
Hair restoration
And with our expertise, we can show you how to combine treatments or do them alone to achieve the results you're after…..and to make those results last!
Now offering FLEXIBLE hours!
Contact me if your ideal time isn't available (303) 503-2130
What We Offer
Featured Testimony: Pro Tennis Player Abigail Spears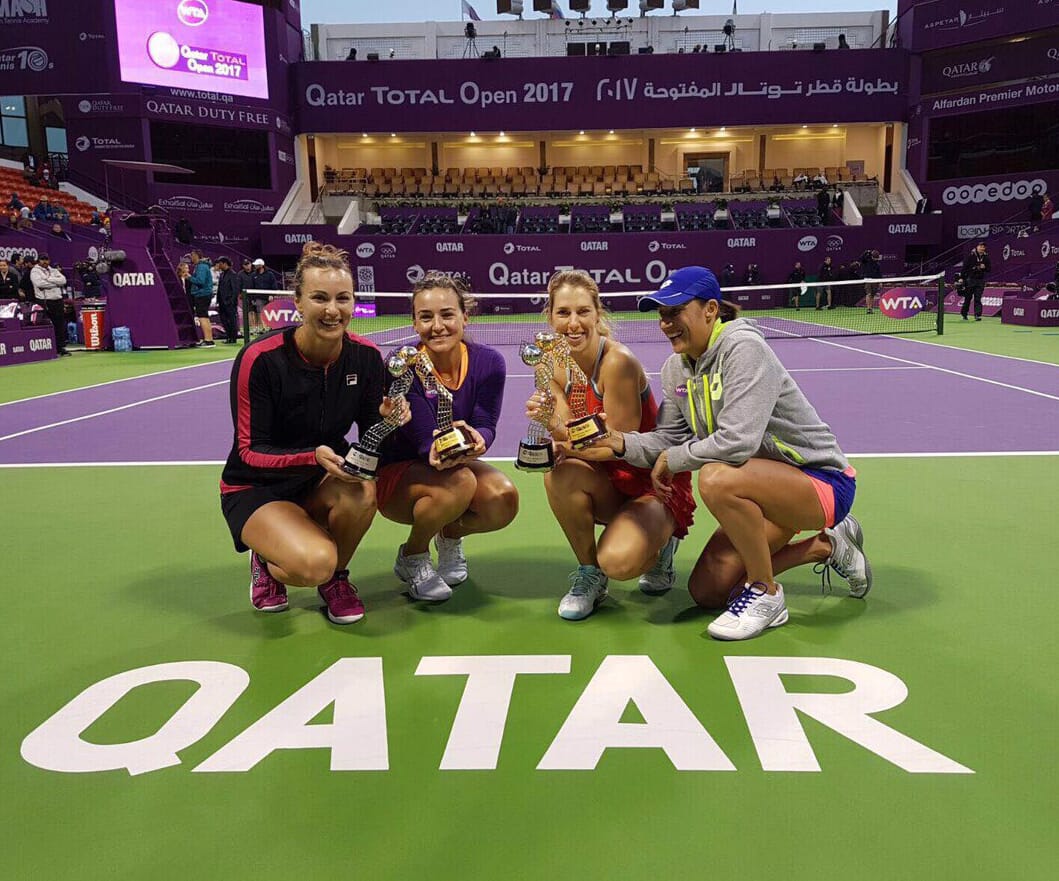 As a professional tennis player, there are weeks where we know we need to look good for promotional parties, and I've had nothing but compliments on my brows and my lashes. It saves so much time and makes me feel and look just naturally pretty and ready to walk the red carpet 🙂
My highest singles ranking was 62 and my doubles was 10 in the world. I've recently just won the Australian Open mixed doubles in January of 2017 and a ladies doubles event in Doha, Qatar.
My name is Abigail Spears, I want to thank Jessica Strobel personally, for making my appearance pop on the runway and making me feel feminine in a tom boy's world 😀
Sincerely, Abigail
At a Glance –
2017 – I'm Single mother of three adventurous boys who are my world. They make me appreciate both the wild and fun side of life and also the sweet quiet moments that seem to come too few and far between these days.
I have a heart for people, especially single moms 😉 Enriching the lives of women by providing a beauty service to help them feel more beautiful and help make their lives a little less hectic is my passion.  I also enjoy educating women so they can be empowered to make a difference in the lives of others and themselves.  
Microblading Eyebrows in Denver has been a way for me to connect with more women and help get them started on feeling great about themselves again while saving them valued time each day as they deserve to have that time with friends and family.
find out more
I am so happy to have full eyebrows, thanks to Jessica's amazing microblading talent! She did such an amazing job choosing the right shade to match my hair & skin tone, that they look really natural (something that I was really concerned about). Plus, I can actually go swimming now, without my eyebrows "coming off"!!
I was a little nervous about the pain, but she had numbing cream that really helped dull it. I just needed to go in for two appointments (the first one & then a follow-up about 6 weeks later) and now I'm all set! Thanks again Jessica for your amazing work!! 😃
Jess is amazing!!! I got microblading done on my eyebrows for the first time and I am so pleased with the way they turned out! She is very clean and explains everything she is doing through out the whole process. I was pleasantly surprised how well the numbing treatments worked, it's basically pain free! She takes pride in her work and is truly talented at what she does!
Jess is amazing! She did an incredible job on microblading my mom's eyebrows. My sister and I decided to surprise my mom with some new eyebrows, and we all left thoroughly impressed. Jess was clean, friendly, and kept us all very informed about the entire process and what was going to be happening. She encouraged us to give her our opinion, and she made sure to ask what we thought/what we liked. We will be coming back to see her in the future!
VERY HAPPY with my brows! I would highly recommend Jess at Plush lashes and brows to cater to your beautifying needs! She is an expert in creating a knockout brow look and very clean, knowledgeable and professional. Her services are excellent and she does a great job making sure her clients are informed, comfortable and happy! I definitely recommend microblading with Jess because she knows what she is doing to enhance your natural beauty and give you brows that compliment your face. I am so excited that I no longer need to use makeup to draw in brows and my beauty routine is cut in half! Thank you Plush lashes and brows!!!
Jessica does a phenomenal job! She customized your lashes exactly how you want them - long, short, full or more natural.  Jessica's lashes are very durable and last long and I get compliments on my lashes all the time.
A makeup artist recently told me that those are the best lashes she has seen!  Compliments to Jessica and all her hard work in making my lashes absolutely beautiful!
I have been going to see Jessica for several months now. All I can say is WOW! Jessica is professional, friendly and extremely knowledgeable. She really knows what she's doing and my lashes always look great!
I've been to other places, but Jessica is THE best by far!! I get more compliments than I ever have on my eyes.  She really knows her stuff and goes above and beyond to make me feel beautiful!! I HIGHLY recommend Jessica for lash and brows! You will love her!
Hello to all that will bless their lives having Jessica as your lash and brow expert.   Jessica is very knowledgeable about the products she uses, which product is best for her clients needs and is passionate about the beauty she creates! Jessica is such warm person to be around, being at your appointment will be a relaxing experience!